My birthday is coming up on June 26… My mom asked me what I wanted for my birthday, and really what I want is for more and more of you to get engaged in the fight against fascism.
So here's an experiment: My 2019 birthday gift challenge.
If you want to wish me a happy birthday or just because you like jumping on board with a challenge or really because you also want to fight fascism, please join in:
Pick at least ONE thing on this list that you will do this summer.

Send me your PLEDGE by the end of June.

DO your thing by the end of the summer!

Tell me you DID it.

Tell me how it FELT 🙂
Pick ONE specific thing (in any category!) in order to be counted in the birthday challenge… but you're welcome to pick more than one!
Here are the options…
READ:
LISTEN:
FOLLOW:
GIVE:
ACT:
If you are in or near Washington, D.C.:

If you are in or near Boston:

Please prepare to counter-protest the so-called "Straight Pride Parade" called for Saturday, August 31. Read

here

for details on the organizers' far-right roots and follow

this Facebook event

for updates.
SEND ME YOUR PLEDGE BY THE END OF JUNE — AND COMPLETE YOUR COMMITMENT BY THE END OF AUGUST OR SOONER!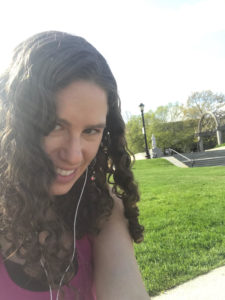 I will keep track and report back.
I hope this works.
I love you!