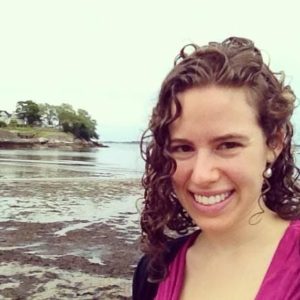 Mimi Arbeit
Academic, Activist, Antifascist
I am a White anti-racist queer femme applied developmental psychologist, sexuality educator, and community organizer. I lived in Boston and New York City before moving to Charlottesville in 2016, as a postdoctoral fellow at the UVA Curry School of Education. I organized with SURJ-Charlottesville and supported media strategy among a broader network of local anti-racist activists during and after the 2017 Summer of Hate. I now share my life between Charlottesville and Boston, where I have a faculty position in Psychology at Suffolk University.
I study adolescent sexuality development with a focus on sex education, sexual violence prevention, and confronting misogynist extremism. My primary research lens entails the examination of contextual influences on young people's development of dynamic skills. I pursue these academic goals through also investing in mutually supportive bidirectional relationships with youth and activists who are directly confronting systems of oppression and building power from the margins towards a world where all will thrive.
I love dancing, and I love taking really long walks, whether on the beach or downtown. Most of all, I love talking to people about feelings, relationships, and antifascism.